Cost of Living Support​​​​​​​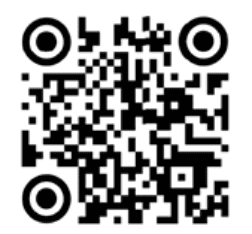 Please find details below of all organisations who can help you should you need any support.
Foodbanks
Batley Food bank
26 Wellington Street, Batley, WF17 5HU
01924 474 999
Cleckheaton Food bank
Cleckheaton Methodist Church
Mortimer Street Cleckheaton
BD19 5AR
cleckheatonfoodbank@gmail.com :
07955732598
The Magic Wishing Well – Heckmondwike
633 Halifax Road, WF15 8HG
help@themagicwishingwell.org.uk
01924 632043/07394766786
Foodbank Fri 2pm – 4pm. Counselling, finance and befriending service available at same time.
Send a message via Facebook and a parcel can be delivered.
Community Food Provision
The Bread & Butter Thing
Affordable food club redistributing food and everyday items at low price.
Howden Clough Community Centre, Birstall,
WF17 0HY
Windy Bank Community Centre, Central Avenue, Liversedge, WF15 8LE.
07860 063304
---
Game Changerz
B&B Children's Centre, Fieldhead Crescent, WF17 9BP
Saturday 10am – food share – bring a carrier bag
07580 140054
---
Batley Care and Drop in at Batley Methodist Church
90 Commercial St WF17 5DS
07860 498359 ldassociates@btinternet.com
Mondays 10 -12pm – breakfast, tea & coffee and hot lunch. Can request a fortnightly food parcel. Advisory help available.
---
Healey Junior Infant and Nursery School.
Healey Lane, Batley WF17 8BN
01924 326386
---
Fieldhead Primary Academy
Charlotte Close, Birstall, WF17 9BX
01924 473016
---
Upper Batley High School
Batley Field Hill, Batley WF17 0BJ
01924 326343
---
St Peters Primary School
Fieldhead Lane, Birstall, WF17 9HN
01924 326750
---
Millbridge School
Vernon Road, Liversedge WF15 6HU
01924 668836
---
The Crescent and Co CIC
40 Station Road, Batley WF17 5SU
01924 444929
Thurs – food share
Weds 10am – 2pm Walk in social meeting. Gifting cellar – food parcels, clothes etc. Must ring office first to pre-order what you need – can be picked up or delivered.
Phones manned 24/7 (redirected outside of office hours for emergencies)
Community Support
Yorkshire Children's Centre Pass It On shop
https://yorkshirechildrenscentre.org.uk/pass-it-on-shop/ 01924 404089
Vision House, High St, Heckmondwike, WF16 0AD
Preloved homeware and & reconditioned whitegoods. Open Mon – Fri 9am – 5pm, Sat 10am – 4pm
---
One Nation – Batley
0300 500 1000
Issue monthly food vouchers after assessment. Ring to book an appointment and what paperwork you need.
---
Kind Connections
Madina Mosque, Purlwell Lane, Batley, WF17 7NQ
---
Kirklees Cost of Living Support:
If you're worried about rising household costs, help is available. For advice or support with energy bills, food bills and making sure
you're claiming all you're entitled to go to…www.kirklees.gov.uk/cost-of-living
---
Paddock Community Trust
Step by Step
Information, advice and guidance support for benefits advice, job search and applications, interview prep, volunteering and training
01484 431400
St Johns Church, Church Street, Cleckheaton, BD19 3RN (Behind the Town Hall)
Batley Library 14 Market Place, Batley WF17 5DA
Birstall Library Market Street, Birstall, Batley WF17 9EN
---
Kirklees Warm Spaces
Warm spaces are friendly and comfortable places where you can keep warm and be with other people.
https://www.kirklees.gov.uk/beta/cost-of-living/warm-spaces.aspx
---
Kirklees Libraries
Cleckheaton Library, BD19 3DX, 01484 414868
Batley Library, WF17 5DA, 01484 414868
Birstall Library, WF17 9EN, 01484 414868
Heckmondwike Library, WF16 0LU, 01484 414868
---
Community Plus
Can help you; reduce loneliness, build your confidence, connect you to groups and activities in your local area.
community.plus@kirklees.gov.uk
01484 225224
---
Kirklees Citizens Advice & Law Centre:
Free advice around debt, benefits, employment, housing and more.
Freephone: 0808 278 7896
(Mon-Fri 9am – 4.30pm)
Website: https://kcalc.org.uk/
---
Live Well Kirklees
Information, advice, and guidance for a healthy fulfilled life.
Kirklees Live Well (livewellkirklees.co.uk)
---
Children and Young People
Rainbow Baby Bank
New and preloved items
19 Westgate, Heckmondwike, WF16 OHE
01924 694500
---
Thriving Kirklees
Working together for healthy children, young people, and families
0300 304 5555
---
Uniform Exchange Scheme
For children throughout Kirklees. Must send an email to order what you need. School uniform or winter warmer pack (hat, scarf, wellies, coat). Can be delivered to your home, school or library. Takes a minimum of two weeks so order early.
---
Hardship Funds
Batley Ward Councillors & Birstall and Birkenshaw Ward Councillors
Yorkshire Children's Centre,
Ryan Cross
07849398734